About Ryan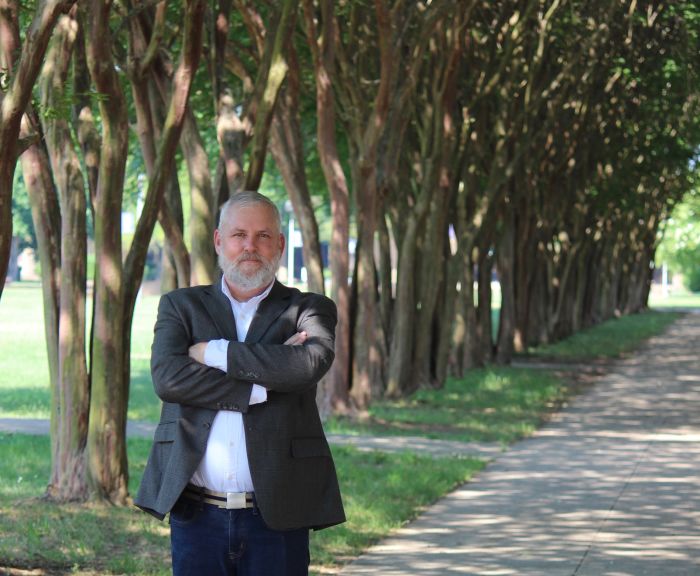 Ryan Trundle is the Democratic candidate for the 4th District seat in Congress. Ryan cares about raising the minimum wage, campaign finance reform, single payer health care, net neutrality, equality for all and enforcement of the Sherman and Clayton Antitrust Acts. He has spoken forcefully on wage increases for the working people as well as job growth.
"I won't be accepting money from super PACs or corporations," said Trundle. "It's time for the people to have a voice in Congress."
University of Wyoming alumnus and a resident of Caddo Parish for 20 years, Trundle says "I have been fighting for people and the environment my whole life as an activist, community organizer and volunteer." A single father of 2 teenage daughters, he is invested in the struggle to make Louisiana a better place to live.
"The first step to fixing the corrupt political system is to remove big money special interests. The next step is to create a government that works for all of us, not just the wealthy, with fair common sense policies.
Congressional candidate Ryan Trundle is meeting steadily with a wide variety of people, like oil field workers and neighborhood groups, in his quest to become their representative in Congress. Trundle's extensive background in community organizing, his awareness of health care issues, his understanding of the need for employment and equal justice in the community has driven him to seek the role of Congressman.
Ryan has worked hard all his life in many different places. As a cowboy in Wyoming and a tugboat deck hand out of Port Fourchon. When Ryan moved to Shreveport he was a beverage supervisor at the Isle of Capri Casino. He worked there for five years. When the casino was sold, Ryan moved to a Dodge dealership, where he was shop foreman in the service department.
In 2016, Ryan worked as a political data manager for Bernie Sanders. He helped develop and manage a successful peer-to-peer texting program while recruiting and training more than a thousand volunteers. Locally, Ryan led the Green Progressives of Shreveport, North Louisiana for Earth and Climate Justice and was a Greenpeace group leader. Statewide, he worked primarily with 350.org , Louisiana Bucket Brigade, and Bold Louisiana.
While traveling the State, speaking at meetings and helping others establish progressive groups, Ryan explains that he has found a common thread. The most common and most heartbreaking is hearing people who thought they were all alone in their community, fighting for issues they cared about. No one outside their community knows about specific local issues such as clear cutting of old-growth Cypress trees in Monroe, a hazardous waste plant in Colfax poisoning the community, polluted tap water (300 LA cities), jobs disappearing from rural areas, food deserts, lack of internet or a proposed creosote plant north of Shreveport. All of which he is working towards, collaborating with many groups including All Streets All People (ASAP), Voice of the Experienced (VOTE), the Louisiana Democratic Party, Allendale Strong, Hope House, the ACLU and many others.
"A Representative is supposed to represent everyone in their district, not just the wealthy business owners. Send a millionaire lawyer to congress, like Mike Johnson, and they only write laws that help other millionaires. Send a regular working man like myself to congress and I will write laws that help regular working people. We have been ignored for too long! I am teaming up with neighborhood groups to find out what their concerns are, not meeting with CEOs. I am working with community centers registering people to vote, not promising special favors for Super Pac money. I am helping build a bridge between renewable energy companies and oil field workers, oil workers have a 60% unemployment rate while renewable energy jobs are skyrocketing. I am a voice of reason louder than the voice of opposing lobbyists. This isn't about democrats vs republicans, most politicians are wealthy lawyers who are just in it for the money and notoriety. It is about the future of the disappearing middle class vs the richest 1%" says Ryan.